HARVARD LAW SCHOOL
ASSOCIATION OF EUROPE
Annual Reunion of the Harvard Law School Association of Europe
Thursday, 30 May – Sunday, 2 June 2019
Budapest, Hungary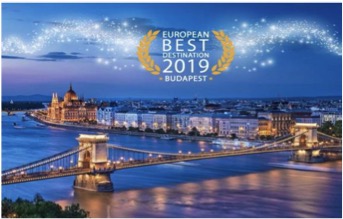 Dear Alumni and Alumnae,
On behalf of the Harvard Law School Association of Europe, we are delighted to invite you to the 2019 Annual Reunion in Budapest!
Enclosed you will find the finalized program of the Reunion which contemplates the names of highly distinguished Keynote Speakers who will join our events, the names of the international experts who will participate as speakers in our academic panels, and the full details relating to logistics.
On this first visit to Hungary in the history of our Association, we shall follow the long-standing traditions of HLSAE by offering our Members yet another unique opportunity to visit a spectacular European city, learn about its past and present, listen to engaging speakers and, most importantly, reunite with fellow HLS alumni and Alumnae from around the world.
In the spirit of "One Harvard", this Reunion will embrace the alumni from all Harvard Schools, from business school to law school. As usual the Reunion is open not only to the European alumni but to all alumni from any part of the world.
Please note that the registration deadline is May 20.
Our headquarter hotel, the Corinthia Hotel Budapest is already taking reservations. Take advantage of our special rates and book this hotel or any other of our partner hotels. Block reservations are made for a limited number of rooms, which will be allocated on a first come, first served basis. For reservations please see Hotels section on this page.
For the latest updates on the Reunion, follow us on our Facebook event and Instagram profiles (#hlsaeBudapest). If you have any questions, please do not hesitate to contact us. I look forward to welcoming all of you in Budapest, the Hidden Gem along the Danube!

Yours faithfully,
Salvo Arena, LL.M. '00
Harvard Law School Association of Europe, President
Thursday, May 30
3:00 pm - 7:00 pm
Registration at Corinthia Hotel Budapest
(HLSAE 2019 Reunion Headquarters)
7:00 pm - 11:00 pm
Opening Reception and Dinner at the Hungarian Academy of Sciences
Welcome Address: Salvo Arena, President, HLSAE
Remarks: Andrea Jadi Nemeth, President, Harvard Club Hungary
Keynote Speaker: Istvan Stumpf, Member of Hungarian Constitutional Court
Artistic Performance:Gergo Kovacs Jazz Trio
Dress Code: Elegant (suit and cocktail dress)

The Hungarian Academy of Sciences is the most important and prestigious learned society of Hungary with its amazing seat at the bank of the Danube offering a breathtaking view to the Chain Bridge and the Buda Castle. We shall kick-start our Annual Reunion in the heart of Budapest surrounded by the atmosphere of this stunning venue evoking the spirit and impression of the Austro-Hungarian Empire.
Friday, May 31
8:30 am - 3:00 pm
Danube Cruise to Visegrád, the ancient castle of Hungarian Kings
Dress Code: Casual & Comfortable

Leave Budapest behind and set off on a half-day trip to the Danube Bend, the River's most romantic area. Castle ruins, churches, pretty houses perching on the hills and thick forests reflected in the waters of the river make this section of the Danube a global sought after, must-see destination. We shall explore Visegrád to see the ruins of the Early Renaissance summer palace of King Matthias Corvinus of Hungary and the medieval citadel.
12:30 pm - 2:00 pm
Lunch at Panorama Restaurant in Visegrád
Keynote Speaker: Dr. Denes Kemeny, former coach of the Hungarian Waterpolo Team to win countless gold medals at Olympics, World and European Championships

Lunch will be offered at the top of the hill, atmospheric, open-air panorama restaurant in Visegrád overlooking the Danube River's world-famous bend.
7:00 pm - 11:00 pm
Festive reception at The Museum of Fine Arts including a private guided visit of the temporary Michelangelo Exhibition
Keynote Speaker: Dr. Laszlo Trocsanyi, Minister of Justice
Remarks: László Palkovics, Minister for Technology and Innovation
Performing Artists: Andrea Rost, Soprano (leading roles in the Metropolitan Opera, La Scala, Royal Opera House, Vienna State Opera, the Salzburg Festival)
Aleksander Simic, Prodigy Cellist (winner of national and international music competitions, to debute at Carnegie Hall in February 2020)
Dress Code: Elegant (suit and cocktail dress)

We will be welcomed in marvelous settings at the Museum of Fine Arts, one of Europe's most prominent museums. During the reception and cocktail dinner, we shall have the opportunity to visit the special Michelangelo Exhibition that Hungary hosts for the first time in history, presenting a stunning range and number of works by the towering genius.

Optional: Night at the world-famous Ruin Pub Szimpla Kert

What is unique about contemporary Budapest? The answer, without a doubt, are the ruin bars. Szimpla Kert is an iconic party place, unquestionably the city's most famous nightspot that has inspired wave after wave of "ruin pubs" that have popped up in the years since it opened.
Saturday, June 1
Visit and Guided Tour of the Buda Castle

Sprawling over a hill above the city, Buda Castle's Versailles-like appearance suggests its all plush and opulent luxury inside. Destroyed by fire in World War II, this imposing 13th-century palace was rebuilt with modern interiors while incorporating hidden walls and medieval structures that remained unchanged over the centuries. We will visit this UNESCO world heritage site that also hosts two iconic Hungarian landmarks, the Matthias Church and the Fisherman's Bastion.
Private visit of the Hungarian Parliament
Lunch and Academic Session at the Hungarian Parliament
Opening Remarks: Dr. Laszlo Palkovics, Minister for Technology and Innovation
Keynote Speaker: Prof. Christopher T. Bavitz (WilmerHale Clinical Professor of Law and the Managing Director of the Cyberlaw Clinic at the Berkman Klein Center for Internet and Society)
& Annual Meeting of the Harvard Law School Association of Europe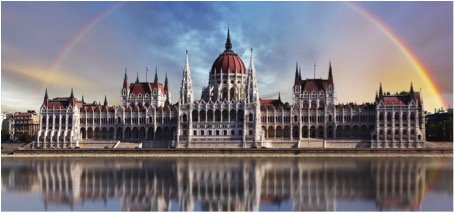 The Hungarian Parliament is a must-see attraction in Budapest. The massive, neo-Gothic building ranks among the top 25 landmarks of the world. The Parliament serves as both a vibrant government center and a proud Hungarian national attraction on the banks of the Danube.
7:00 pm - 00:00 am and beyond
Gala Dinner and dancing night at "Museum Kiscelli"
Guest of Honor: Andrea Osvart, Actress & Producer
Artistic Performance: Hungarian 100 Members Gipsy Orchestra
Bestow of the HLSA of Europe Award
Dress Code: black tie and long dress (optional) or suit and cocktail dress

Our traditional Gala Dinner will be held at Museum Kiscelli, one of the hidden treasures of Óbuda located in a former baroque monastery and church on top of the hill. Following the long-standing tradition of our Association, dinner will be followed by dancing.
Sunday, June 2
Optional: Visit of Széchenyi Thermal Bath
Relaxing in this most visited and much praised attraction in Budapest whisks you back in time among giant pillars and soothing pools and puts you and your aching limbs in the largest medicinal bath in Europe. The palace-like edifice contains a huge thermal pool where people often play chess while immersed in chest-high hot water. A unique experience for all.

Farewell Brunch at Corinthia Hotel Budapest

First opened in 1896 as the Grand Hotel Royal, Corinthia Hotel Budapest remains among the grandest in the city. Meticulously renovated, the hotel's rich history blends seamlessly with state-of-the-art features, such as an original 19th century spa, elegant eateries, two bars and the city's largest hotel conference facilities.
We look forward to seeing you and your guests at our 2019 Reunion!
Please note that minor changes might take place in regards to the program.


Event details:
When:
12:00PM Thu 30 May 2019 - 2:00PM Sun 2 Jun 2019, Europe/Rome timezone

Hotels:
Book your group rate for Harvard Law School
Code: JNUI
Code: DANUBIUSRES15