HLSAE Featured Alumnus - September 2022
Interview with Volodymyr Shkilevych LL.M.'12:
"I believe in justice, and I believe that justice will prevail"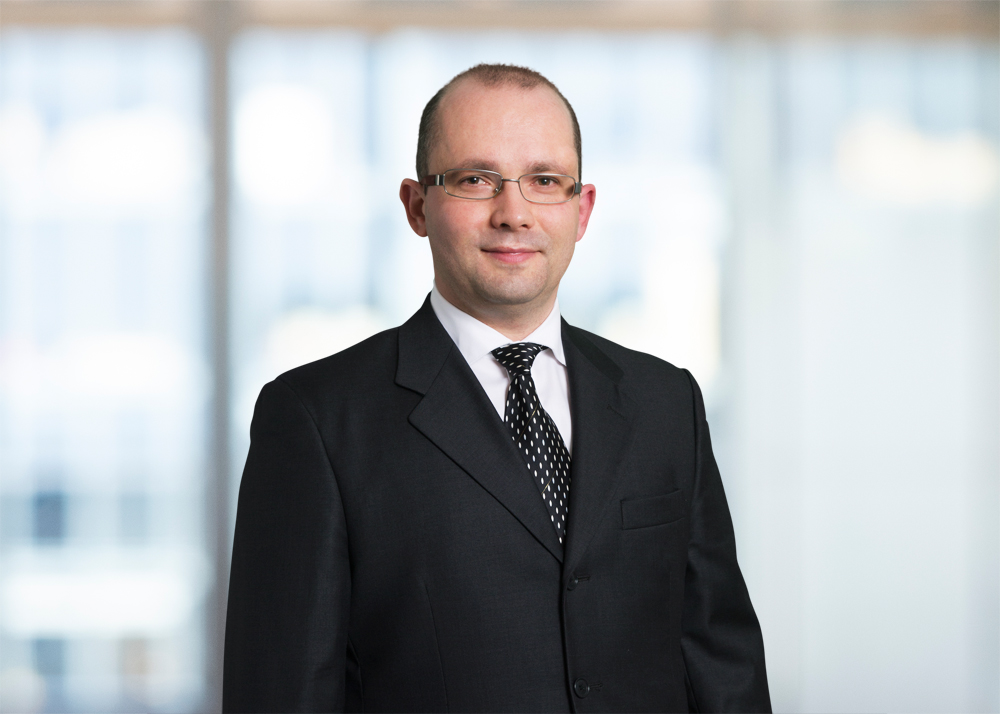 Dear HLSAE Alumni and Alumnae,
For this First Edition of our "Featured Alumnus/a" Newsletter, the HLSAE has the pleasure to meet Volodymyr Shkilevich, LL.M.'12, who shares memories about his road from Ukraine to Cambridge, his experience at HLS, as well as describes his involvement in the case brought against Russia at the International Court of Justice.
---
Interviewers: Could you briefly introduce yourself – where do you come from and how/why did law become your chosen field of study? What do you currently do professionally?
Volodymyr Shkilevych: I am a Ukrainian national and currently I am a special legal consultant at Covington & Burling in Washington D.C.
When I started my studies at the Kyiv Institute of International Relations, I was hoping to become a diplomat, but soon I realized that I have a true passion for international law. So I transferred to the International Law Department after the first semester. After graduation, I started my career at the Legal Department of the Ministry of Foreign Affairs of Ukraine and spent almost 12 years with the foreign service before moving to private practice.
---
Interviewers: How did you come up with the idea to apply to HLS – was that something that you had always planned, or did you formulate that goal gradually?
Volodymyr Shkilevych: I set a goal to get an LL.M. degree from the US as soon as I started participating in the UN sessions as a member of the Ukrainian delegation and travelling to the New York City every fall. This is where I also realized how critical it was for a successful international lawyer to have exposure to various approaches to international law.
The idea of how and where I was going to do my graduate studies crystallized during my posting as the First Secretary Legal Adviser to the Ukrainian Embassy in Washington D.C. Initially I was attracted to law schools in the area where I worked and lived, but luckily my good friend suggested that I should consider applying to Harvard Law School – and I did.
---
Interviewers: What was your experience at HLS like? What would you say were your main takeaways from your studies in Cambridge?
Volodymyr Shkilevych: Studying law at HLS was different both academically and culturally as I had no prior foreign study experience. My approach was also peculiar as I would always read all materials assigned by the professors, which as I eventually understood was not always mandatory.
However, even if life in Cambridge came with certain challenges, my HLS experience was very rewarding and intellectually satisfying. I learned how to think critically, how to read US cases and to analyse common law legal materials in general. I also discovered the US approach to international law. The most challenging class in my curriculum was US Constitutional Law with Professor Fallon, and specifically the topic of separation of powers.
HLS changed my life, and I am proud to wear its apparel. It is a great achievement in my life, my family is proud, and I really cherish and recommend this experience to any young lawyers in Ukraine and beyond. HLS gives you an opportunity to learn creative legal thinking, advocacy skills, opens the door to a vibrant community of fellow graduates that serves an important source of knowledge, experience and mutual support. For instance, back in 2014, when I worked at the Ministry of Foreign Affairs on legal strategy for Ukraine in response to Russian aggression, I talked to and met with many HLS alums and their advice was instrumental in moving forward the project of holding Russia accountable.
To give you a more recent example, despite not having kept in touch for a considerable time, my fellow classmate from Poland did not hesitate to answer my call for help and assist my friends fleeing the war in Ukraine and transiting through Poland.
---
Interviewers: Turning to more current events – being a Ukrainian living and working in the U.S., how are you and your family doing? How are you directly or indirectly affected by the situation in Ukraine?
Volodymyr Shkilevych: Luckily, my mother was visiting my family in the US when the war started, and she could thus stay with us. But other members of my family, my friends, and many of my former colleagues are all in Ukraine. In comparison to all the horror that the people in Ukraine experience every day, I cannot complain in terms of the effect that this war has had on me personally, but my heart aches deeply for my country. For my family, the war has had a devastating effect: many of my close relatives lost their jobs, businesses that they have been working on tirelessly for years. What is worse – it will take years before life comes back to normal again, since Russia's barbaric actions are destroying Ukraine's economy, its critical industries and infrastructure.
I believe that Ukraine prevails. I am so proud to say I am a Ukrainian because we are a strong nation, we have a strong leader, Ukrainian people are fearless, they can fight, and I am sure we will prevail. I am so fascinated with how the entire democratic world is standing up with Ukraine. There are still many challenges ahead but nevertheless, I can see that the democratic community is pushing back hard. Maybe the world just came to a point where it must decide whether to live in peace or to tolerate the barbaric states like Russia.
---
Interviewers: Your firm, Covington & Burling LLP, has secured an order from the International Court of Justice requiring Russia to suspend its unlawful invasion of Ukraine. Could you briefly explain the legal argument submitted to the Court? Are there any enforcement measures that can be taken against Russia in this case?
Volodymyr Shkilevych: There are two facets of the dispute between Ukraine and Russia. The first is the factual: do acts perpetrated by Ukraine amount to a crime of genocide as Russia seems to have alleged? The second is legal: does the Genocide Convention authorize Russia to use force to prevent genocide outside its territory?
A brief reminder of the factual background: on 21 February 2022, Russia recognized independence of the so-called Donetsk People's Republic (DPR) and the Lugansk People's Republic (LPR). Russia based its recognition on unsupported allegations of war and genocide, allegedly supported, tolerated, or somehow initiated by Ukraine. Three days later, on 24 February 2022, president Putin announced that he had made the decision to conduct, as he called it, a "special military operation" and that the purpose of this operation was allegedly to protect Russian-speaking population in Donbas from the alleged genocide perpetrated by the Ukrainian government. There is no factual basis for the existence of genocide in the Donetsk and Lugansk oblasts, and Russia has advanced no evidence to substantiate its allegations.
So this brings me to the substance of Ukraine's legal claims. Ukraine claims that Russia's "special military operation," as well as the recognition of DPR and LPR that preceded the military operation, is incompatible with the Genocide Convention and violates Ukraine's right to be free from unlawful actions. Ukraine based its claims as follows: Article 1 of the Genocide Convention provides that genocide, whether committed in time of peace or in time of war is a crime under international law. The contracting parties undertake to prevent and punish such crimes. The duty to prevent and punish genocide enshrined in Article 1 necessarily implies that the duty must be performed in good faith and not abused. One contracting party may not subject another to unlawful action, including an armed attack, especially when it is based on a wholly meritless claim of preventing and punishing genocide. Without plausible predicate act of genocide or a serious risk of it, Russia had no duty to prevent or punish under the Genocide Convention.
When Ukraine filed its application with the ICJ, it simultaneously filed a request for indication of provisional measures of protection (the international equivalent of "interim injunction"), which was granted on 16 March 2022. The Court ordered the Russian Federation to immediately suspend the military operations in Ukraine.
The Court made several important findings in the order. Firstly, the Court disagreed with Russia's characterization of "special military operation" and found that the dispute presented by Ukraine relates to interpretation of application of the Genocide Convention. Secondly, the Court found that it is not in possession of evidence substantiating the allegation of the Russian Federation that genocide has been committed on Ukrainian territory. And thirdly, it stated that it is doubtful that the Convention authorizes a contracting party's unilateral use of force in the territory of another state for the purpose of preventing or punishing an alleged genocide.
Enforcement of course is a tricky issue. It is clear that Russia is in violation of the Court's interim order and its international obligations. ICJ's orders on provisional measures are legally binding, Article 94 of the UN Charter compels each member of the UN to comply with the decisions of the ICJ in all cases to which the member is a party. In my personal opinion, Ukraine can raise the issue of Russia's incompliance with the Court's order at a later stage of the case, because it is a violation of international law and of Russia's international obligations, which triggers Russia's international responsibility. When deciding on the merits, the Court may take into consideration whether and how to react to Russia's failure to comply with its order. In my opinion the Court's order provides an important legal assessment of the situation and can thus serve as an important legal tool in forcing Russia to cease its military operations.
---
Interviewers: What was/is your role and contribution in this process?
Volodymyr Shkilevych: I was a member of Covington's team drafting the application and I also participated virtually in the oral hearings. We have a great team working on this case from different jurisdictions, including highly acclaimed co-counsels Harold Hongju Koh and Jean-Marc Thouvenin. The team came up with this idea, proposed it to Ukraine, and we are doing this pro bono.
---
Interviewers: Have these recent events and experiences impacted your faith in law?
Volodymyr Shkilevych: My faith in law was shaken in 2014, when I was a member of the legal team in the Ukrainian Ministry of Foreign Affairs working on securing a response from the international community to the blatant violation of international law by occupation of Crimea, as well as of the Donetsk and Lugansk oblasts in the Eastern part of Ukraine. The response was far from adequate, to put it mildly. One of the reasons why the large-scale attack was launched this February was lack of a strong reaction from the international community to the events of 2014.
However, it is encouraging to see how the international courts and tribunals have started to respond to a number of cases involving Russia's violations of international law. I believe that the wheels of justice turn slowly but grind exceedingly fine. I am immensely proud to be part of a very important effort of keeping Russia accountable, firstly as a senior lawyer in the Ministry of Foreign Affairs and now as a member of Covington's team. I believe in justice, and I believe that justice will prevail.
---
Interviewers: What do you do for fun?
Volodymyr Shkilevych: I have a 7-year-old daughter who inspires me to be an active father. I love playing soccer with her and my wife and I love taking short hiking trips to the mountains. She is the joy of our life.
---
This interview was conducted by:
Heleri Tammiste LL.M. '09
Senior Associate, COBALT
Tallinn, Estonia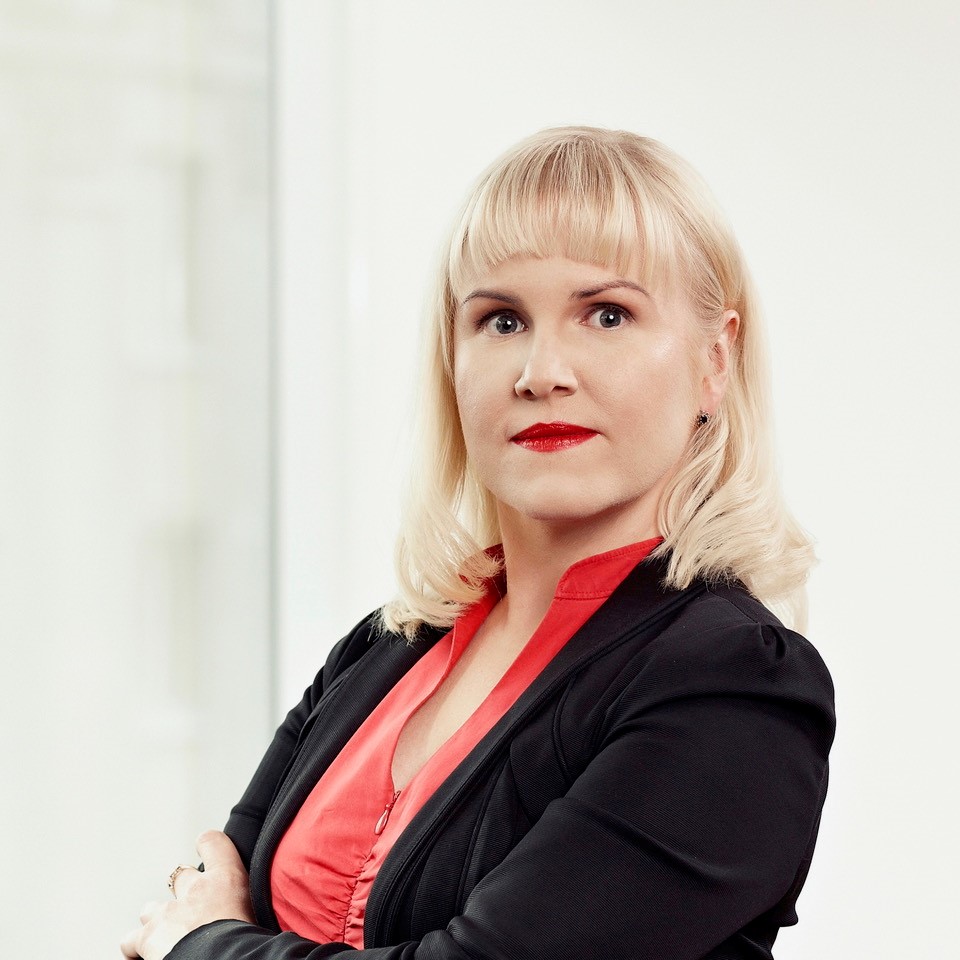 Sophie Panjikidze LL.M. '17
Partner, Gvinadze & Partners,
Tbilisi, Georgia