Indefinite War:
Unsettled International Law on the End of Armed Conflict
Professor Naz K. Modirzadeh '02


Professor of Practice,
Director of the Harvard Law School Program on International Law and Armed Conflict (PILAC)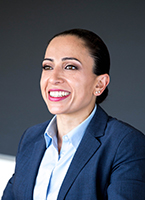 Professor Naz K. Modirzadeh '02 is the founding Director of the Harvard Law School Program on International Law and Armed Conflict (PILAC). In May 2016, she was appointed as a Professor of Practice at Harvard Law School, having previously joined the HLS faculty as a Lecturer on Law in Fall 2014.

At PILAC, Modirzadeh is responsible for overall direction of the Program, collaboration with the Faculty Director and other affiliated faculty, development of research initiatives, and engagement with key decision-makers in the armed forces, humanitarian organizations, government, and intergovernmental organizations.

Modirzadeh regularly advises and briefs international humanitarian organizations, UN agencies, and governments on issues related to international humanitarian law, human rights, and counterterrorism regulations relating to humanitarian assistance. For more than a decade, she has carried out legal research and policy work concerning a number of armed conflict situations. Her scholarship and research focus on intersections between the fields of international humanitarian law, international human rights law, and Islamic law. She frequently contributes to academic and professional initiatives in the areas of humanitarian action, counterterrorism, and the laws of war.

In this talk, Professor Naz K. Modirzadeh discusses how international law tolerates much more violence and destruction in war than in peace. Yet despite the high stakes, international law provides insufficient guidance to detect when many armed conflicts end. Against the backdrop of the "Forever War" between the U.S. and terrorist groups, we will examine legal distinctions between different types of armed conflict, as well as the challenges involved in attempting to discern when those conflicts have terminated. The work being done at the Program on International Law and Armed Conflict will also be highlighted.

Please RSVP Today!

The one hour, monthly HLX ("H-LEX") Open Lecture Series is an alumni engagement program that provides HLS alumni around the globe with an opportunity to hear from HLS faculty with the convenience of being in your own office!

October 3, 2017
12:00pm - 1:00pm ET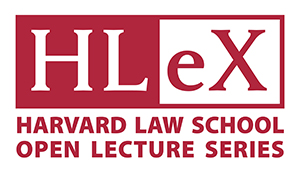 Questions? Please contact:
hlsa@law.harvard.edu
.